....."Oh no Seductress,,,, say it isn't so!!! We can't handle a post 7 days in a row!! We need a break from the insanity,,, and the little Gerbils running in the wheel in your brain deserve a day off too!!"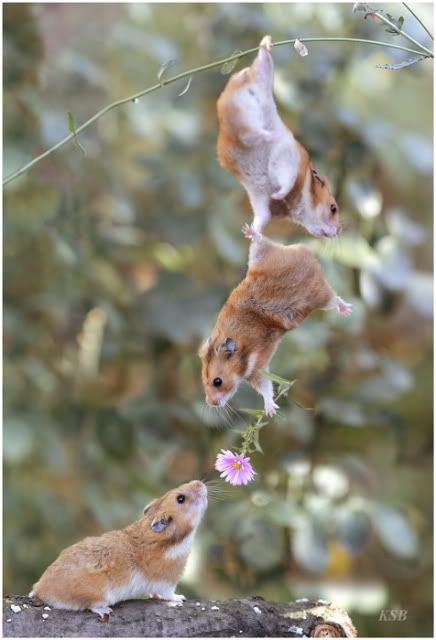 Your basic Gerbil romantic daydream

Well,,,,, OK then,,,,, I won't post today,,,, you know,,,,, for the gerbils,,,, but you'll miss coming here and reading my random idiotic ramblings!! I won't even say "I told ya so!" or rub it in your face,,,, because I heart you so much... But you'll see,,,, you'll miss me,,, and you'll wish I would have taken the time to post something today,,, even if it was only as paragraph or so and had no relevance..... And maybe I would have even attached an uplifting song specifically chosen to make you smile,,, but Noooooo....
NO POST TODAY!!!!!!
HMMMMMPF
I might have attached a video like this one:
BUT YOU'LL NEVER KNOW NOW!!!!!