Questions. Ask them or you will never know. Certain things are scary to ask, and sometimes remain unspoken. Certain questions parents ask and we really don't want the answer to them, we only ask because we want the humor of hearing the stupid answer that comes out of our spawns faces. And then we get to make a fun parental refutation and possibly another parental question just to secure the proper outcome.
Well OF COURSE I will give you some examples!!!!!
Lets start with this one:

Q:
Why did you think pouring milk

IN

the cereal box and then "drinking" the cereal from the now soggy, dripping box was a good idea?

A:
You

HATE

doing the dishes mom!

Parental Refutation:
Well,, yes,, yes I do in fact HATE doing the dishes, but somehow I am thinking cleaning a trail of milk off the carpet,, from the kitchen to the living room and back again to the kitchen,, after the epic Cerealboxbowl FAIL,, was not any better than putting one spoon and one bowl in the dishwasher,, but I could be wrong.

Noticing that she took the plastic cereal bag thingy out of the box, poured the cereal back IN the box and

THEN

put the milk in the box caused me to pose another inquiry.

Q:
Why??
A:
(I got a shrug on that one, I suspect it was too stupid for even her to comprehend).
Parental Action:
(facepalm)
How about this baffling prose..




Q:
Why are you two sucking on the side of plastic Easter eggs?
A:
We put juice in them,, it's a,,,,, cupster egg now,, yes,, a

CUPSTER EGG

!!!
(much laughter in the wake of a witty bit of fun wordplay)
A:
It's fun this way,, don't worry,, we'll make you a CUPSTER egg too MOM!!
Q:
Yippee!! Do I get to look as SILLY as you two do sucking an egg??!!
A:
Hmmpf
Parental Refutation:
No further questions..


Parental Action:
(walk out of room, shaking head)
This one was obvious, but I had to ask...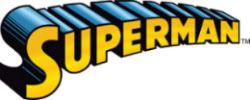 Q:
Son of mine,, Why do you have Superman underwear,, on your

HEAD

???
A:
'

acause

,,,,,,

I
AM
SUPERMAN

!!!
Parental Refutation:
Well of course you are!!!
(I get two points off for parental retardism on that one!)
After realizing the underwear were taken out of his dirty laundry basket, further questioning in the hopes of enlightening the Superhero is posed. We would not want an unenlightened Superhero trying to save the world by flying into walls and such, there is much training left to handle here.
Q:

Why would you go and get the

DIRTY
Superman underwear out of the

DIRTY

laundry and put

THOSE

on your head when there are

CLEAN

ones in your drawer??

A:

(?????)(crickets)(?????)(blank stare)(crickets)(?????)


Parental Refutation/Action:
(facepalm)

...Son, you did not get the nickname "

TRAXX

" for leaving a ray of sunshine behind you,, lets go take a
SUPERBATH
and FIGHT the DASTARDLY crime of having a
POO-HEAD
!!


(If you can't win them with your wit and charm,, BAFFLE them with your bullshit!)
Oh and one more I JUST dealt with a few moments ago: