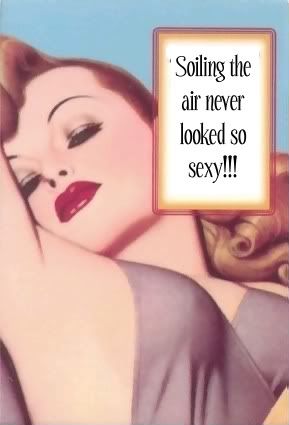 I would like to take the time for an interlude to the "boys who hurt me" storyline. Seems appropriate to make it an unladylike interlude doesn't it? I am cool like that with my flashy relevant transition posts (jealous much?).
Now I personally don't fart, I ripple the air with my greatness instead, but I did crap a manatee one time (and I shared that with you people in an effort to totally sabotage my EVER having a date again in my lifetime, so far so good... sigh).
This morning I awoke to the rapid pfffffttting of Beagle-mix puppy farts. I have never experienced a rapid pffffftttting of Beagle-mix puppy farts have you? This experience was jolting to her as well. I know this because she got up, smelled the air, looked at me all offended like and left promptly.
This started me on a giggle jag that is still in progress as I type this post.
The dog I had before her was a master of the fart. He was old though, so each time he did fart it startled him. He would jump 50 feet in the air numerous times during the night when his farts attacked him. He also seemed to be allergic to his own butt funk air as he would start sneezing, which caused more farts as he exited the room, I just covered my head with the sheets and wondered about the metaphysical ambushing of the genetic codes responsible for hairy knuckles and ear hair (I am close to a break through).
I remember one time following a crotchety little old lady employee in a bookstore. I try to be very polite and respectful of people. She was fidgeting down the aisle looking for my requested books: "Sparkle Domination" and "The Mascara Chronicles" when it happened. The classic "uptight fart" maneuver. Her walk got lopsided and slowed, she looked for a diversion, but there was no time, a whistle fart had escaped the hallowed halls of funk. I felt sympathetic for her, truth is I was feeling a little air balloonish myself after having a big lunch. I had walked through the parking lot a little lopsided moments before. The whole thing was too much for me as I am a comedy junkie.
It was me or her, the fear was that if I restrained my laughter there could be a possibility that I myself might ripple the air with my greatness, the comic consequences were too severe, I may never stop laughing. I did what any good slapstick humor gal would do, I let out a belly laugh laughagasm. A phase 2 laughagasm. She was a bit shocked, but I could not resign to the muffling of my laughter and I had successfully staved off my own farts in the process.
She looked at me like a jaded Sunday School teacher and mentioned that it was a normal bodily function, I agreed with her but really wanted to let her know that she should never have tried to restrain it, because THAT was funny!!
And I went off to the ladies room to ripple.
Everybody has got a good fart story! What's yours?
Ever lay down a rapid fire fart line to save a friend?
Cough to try and muffle one on a date?
Blame your child for one?
Fart during an intimate moment?
Can you fart on command?
If you get nothing from this post (and I hope you didn't) just concede to this:
Farts are always funny people!!


AND


.... I will surely never get another date... ever....
Please enjoy this scientific demonstration of the heat mapping of flatulence: