When I woke up today,,,


I saw a horrific sight....


There...

in the middle of my...

"It's a wonderful morning,,, let us all stretch,,,
and sing Disney love songs" kitchen pathway,,,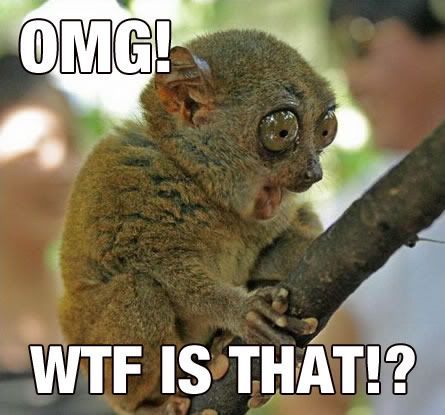 ................
Palmetto Bug!
!
I call them Palmetto bugs because for some strange reason it sounds better to me than calling them what they really are,,,,
F'n
roaches... But in my defense,, I lived
IN
the Palmetto State of South Carolina long enough to still have the right to call a roach a Palmetto Bug,,, and I will use this little known privilege for as long as I would like....
FFFFffffffbbbthhhhst
... (
that was a raspberry,,, blown at you in a childish display).
This PB was huge. He was laying on his back and making a last ditch effort at survival. At this point only one of his little buggy legs was kicking. This one little buggy leg would hit the linoleum and make him go in circles,,, over and over and over,,, in
sloooow
,,, sad little "
Please Ma'am,,, may I live??
" buggy circles.
I looked down on him and for a moment the "
OMG
,,, it's gross, it's
GROSS
" attitude disappeared,,, and the womanly compassion nerves in my brain started electrically firing,,, making me a little sad for him.
This is what my fresh womanly compassionate
mis
-fired brain nerves visualized:
Awwww

,,, HI!!!!!


(waving emphatically)



That's when I took a reverent knee (
from a safe 15 feet away
) and said:
Dude,,, (
that's what I named him
),,, I feel ya!! I mean,, I don't "
F

-

E

-

E

-

L

--

Y

-

O

-

U
" in a physical sense because if I did,,, I would have to spend the next 8 hours with 2 jugs of Clorox bleach,,, 6 steel wool scrubby pads and a hatred of my own flesh.... But I "
GET YA
" in a more verbal, "
I'm

pickin

' up what you're laying down
", empathetic way.
You see "D" (
if I may call you that
),,, I too feel like I am going in circles sometimes. Working so hard for years and only coming around to find out I am right back where I began.
It is disheartening to say the least!
(

at this point I start to pace around in a General Custer,, "patriotic military movie monologue" sort of way,, for added drama

)
This world is a cruel,,, cruel place Dude,,, and your display of might and will to live is very touching. You know,,, if you weren't all repulsive and
buggish
in nature I would help you up and serve us both bottomless shots of Grey Goose... Actually,,, I would probably drink mine through an unusually fat straw,,, in a 7-11 Big Gulp cup,,, because after all,,, I am having shots with a dieing Palmetto Bug,,, and some people would consider that strange... Since I don't have any microscopic shot glasses for you to drink from,,, I would probably just continue to put drops of Grey Goose on the floor and you could suck the vodka up with your gross little antennae drinking tongue thingy, or is that just on a butterflies?? Whatever Dude, you get the point, right??
We could talk for hours about how your ancestors survived multiple catastrophic disasters both man made and natural and how cool that is for you.
REALLY,,,,your

Momanem

' were there??


Cooooooool

!!!!

You could tell me stories about how you can make grown men and women scream like toddlers and run in horror to the safety of another room.
You could even whip out your little buggy wallet,,, toss out your accordion flip photo holder thingy,,, and show me pics of your 1,050 kids. You could tell me each of their names and I could say to them as I catch them meandering around my house things like: You know
BugHilda
,,, I did Grey Goose shots with your dad on the last day of his life,,, he loved you very much!!!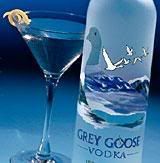 No,,, I can't promise I won't kill your children Dude, but I CAN say that instead of saying: Come here you "little shit" and chasing them down with a high heeled shoe and a can of Raid while screaming loudly...
Instead
of that,,, I would scream loudly while calling them BY their surnames and respectfully asking: How may I execute you today, Dude the
XCVIth
?? That's a bit better,
dontchya
think Dude???
Then,,, the guilty
mis
-firing womanly compassion nerves in my brain will snap to their damn senses and I would pause for a moment before saying:
Dude,,, I am so sorry to say this,,,,, BUT,,,, you really
ARE
repulsive and
buggish
in an
OMG

,,,
it's gross,,, it's
GROSS
kinda way,,, and as much as I admire your will to live,,, I must end your life by means of drowning in my loo,,,
BUT
,,, there is a pretty cool water slide type ride for the first few minutes and,,, by now you should be pretty drunk,,, so,,, well,,, uh,,, Good bye Dude...
.......AND.......
(
this is where I salute him and tap my heels together,,, formally
)
.......Thanks for your motivational display on survival,, I will honor your memory by sharing it with my blog family..
(
if it is even possible to remember it after the copious amounts of vodka I have consumed with you,,, of course,,,,

urp

,,, I don't feel so well,,,, can someone
OTHER
than the bug hold my hair back????)...


Note: I know this post could give most people the

heebie

jeebies

all day,,, so,, as a mental palate cleanser I will offer you a cute picture of bunnies..


Please enjoy this picture of sweet "bunny love" :