A Bakers Dozen!!!!

(visual for Dutch Donut Girl....muah)
If you keep learning things about yourself, when do you actually get it right? Is there a certain age when you wake up and just "know" how to handle any situation that is thrown at you?
After playing the "dodge ball" game of life for almost 40 years you would think that you would know when to throw and when to duck, but it is never that simple.

The balls keep coming. Some people even deflect their balls and you end up getting theirs as well!
But dodge ball won't kill you.
It will however leave a few large red dodge ball shaped marks,,,, that will eventually fade.
My lesson has been hard, I have to learn to let people in and let people help. I have always been the helper and advisor in relationships. Stepping up to the plate when someone was too weak and taking the hits for them. I get strength from that role.
I tend to push people away when I am having problems because I don't want to bring them down. But some people want to hold your hand and rub your back. Some people need to do that for you. They do it selflessly with the best of intentions and deepest of love for their friends. I AM learning this. I am learning it is OK to look weak every once in a while. I deserve that.
It seems that the Doctors are not done with me. After having 12 surgical procedures since May of 2009,,, a 13th is on the horizon. So at a hellish medical year's anniversary,, it looks like I will "celebrate" with another installment of a really really bad B movie hospital sequel
(with nudity as necessary).

I am not sure when this may happen, but I will let you know.
Still,,, I wonder why they want to get to my core again.....Hmmmmmm
Maybe it's because they are transfixed that all my organs are bedazzled.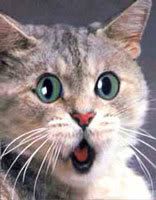 Her organs are FANTASTIC!!!
Maybe they like the fact that I love green Jello so much.....
......they want to contribute to my



2010 intake.

Could it be that they like my sparkles?
(Everyone likes ma sparkles!)


Could my brain be so powerful they are planning to harness the mass amounts of intelligence to rule the world?
(that must be it,,, bruwahahahahaha)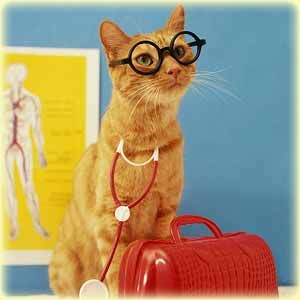 Tell me about this Green Olive fetish again Ma'am,,
did you notice your superiority before or after it started?

Whatever the case may be, it's been putting a damper on my happiness for a few days. I guess I am strange in that I always handle things with humor, even pain. I get that from my dad. The man who while planning his own funeral service asked the funeral directors if HE had to be there for it.
You would not know how pissed off I am right now by hanging out with me. It does no one any good sulking. But,, I do allow myself a few days of it and fortunately I am at the tail end of my allowable "pissed off at life" stage.
When I go into the hospital I always try to be diminutive to the nurses. I know how hard they work and I don't want my visit there to cause them more work. So I stay quiet. But my second goal is to crack people up so much they snort when they laugh. And try to not laugh myself because "after surgery" laughter sucks!!
(I do so enjoy laughing at my own stupidity)


My Doctor...
Jealous much??

The first time I met my surgeon and his following of medical students they all gathered around my hospital bed whilst I was coming to. Yes I had glitter on my lids and I was fabulous!!!
I tugged the surgeons lab coat dramatically and motioned him forward.
"Doctor,,
(spoken slowly and groggily)
,,, I knew this was going to happen".
Confused, he questioned my statement and looked around at the students.
(cough, moan, faint smile)

"The paparazzi have
NO SHAME
!! Dressing up as medical students to get the story, doesn't a Beautiful Internationally Revered Supermodel deserve an opportunity to heal in private?"
.......WHAT.... I DO,,, DON'T I ??????!!!!!!
So,, I am at least excited to have a new audience of medical students to amaze with my beauty and comedic prowess.
Maybe I'll get that piece of monitoring equipment again with the huge tag hanging over my head that read:
M I L T
Which I promptly changed with a sharpie to:
M I L F
......and added a little arrow pointing down at me,,, and awaited to see if anyone caught on....
......That was just fun......
You guys got any fun hospital stay suggestions for me?? I'll do them and then come back and tell ya about them!!
Interactive Hospital Stay Blogging is all the rage in Paris!!!
Please enjoy the following song by Jack Johnson:
Let's all get together for banana pancakes at my place after I kick this surgery's ASS!!.....